JAMES LANE & STYLE SOURCEBOOK
---
---
CREATE YOUR PERFECT PLACE
When designing or decorating the interior of your home, it's easy to become overwhelmed by the sheer amount of inspirational content right at your fingertips. Which is why collating a mood board can do more than just inspire you. You want all your furniture, flooring, fixtures and accessories to create a cohesive end product, and a mood board can help define - and refine - your vision.

But when you've found that perfect interior aesthetic, you need to be able to break down the elements into actual products.

Enter the partnership between Style Sourcebook and James Lane, which has one overarching goal: to connect you to endless design possibilities. By introducing you to a variety of looks, you can build up a mood board that will act as an invaluable visual guide throughout your entire design journey. The Style Sourcebook platform works to give you an innovative and interactive opportunity to create mood boards for your dream home look, using real products from a huge range of retailers, which now includes James Lane.
STYLE SOURCEBOOK GOES FURTHER THAN JUST VISUALS
The partnership with James Lane solves a key problem by allowing you to use real products from James Lane and other trusted retailers that you had planned to turn to.
Style Sourcebook allows you to break down the components of your interior design into real products. This means you can better visualise your furniture, flooring, lighting and accessories - all in the one place, bringing your design vision to life with ease.
Define and refine your dream space with the interactive mood board tool. The web-based interior design tool enables you to drag and drop our products to better visualise your space. It's a fun and simple way to make design decisions and turn your dream vision into reality.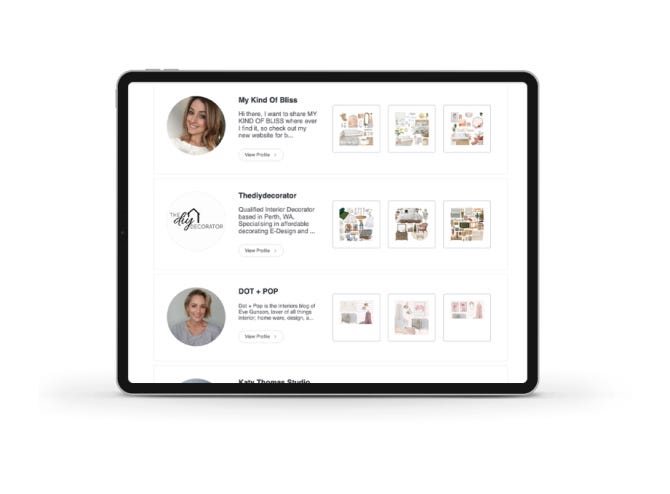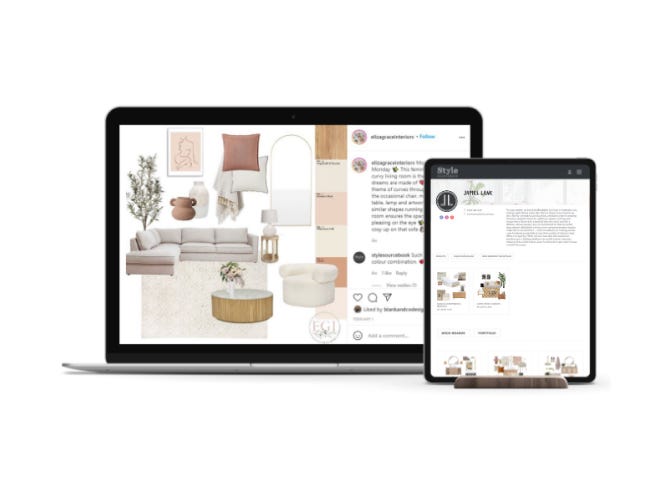 Your Style Sourcebook mood board can operate as an interactive shopping list that you can share with your friends, family, partner or even design team, allowing you to pull together a cohesive vision.
With new trends constantly emerging to clutter your ideas, your mood board can be the best place to identify the look you will eventually choose for your home without distraction.
Turn your dream space into a reality with the interactive mood board tool. Access an extensive library of our products which can be dragged and dropped onto a mood board to create beautiful and cohesive spaces. The inspiring mood board tool helps to define and refine your vision, so you know you're making the right choice for your home and lifestyle.
The Style Sourcebook design community displays the latest trends by showing you the creations of other interior designers so you are exposed to new and innovative ideas for your home. Style Sourcebook can introduce users to new looks and styles that they can then replicate in their own homes, helping users to be inspired by new and emerging interior design trends.
With James Lane and Style Sourcebook teaming up to help you create the home you've always wanted, it's never been easier to realise your design vision.
Shape and perfect your ideal space using the interactive mood board tool. The online interior design platform allows you to effortlessly drag and drop a variety of products onto an empty canvas, enhancing your ability to envision our products in your space.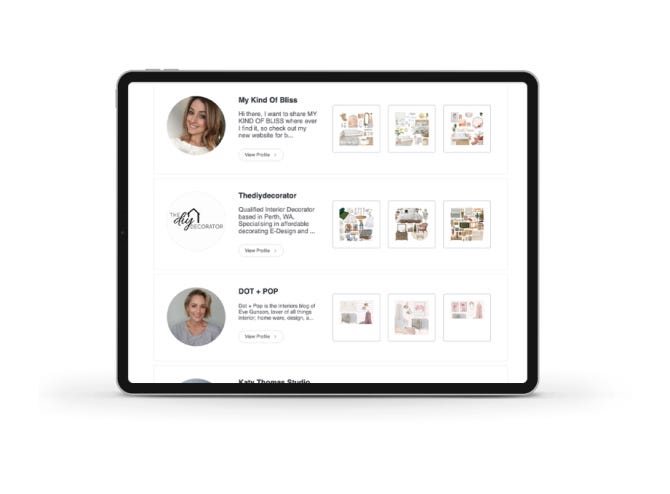 START YOUR PERFECT MOODBOARD
Head to Style Sourcebook and create your mood board to start to bring your vision for the exterior of your dream home to life. Visualise your dream space with the help of an interactive mood board tool. Utilise the web-based interior design platform to seamlessly drag and drop products from our catalogue onto a blank canvas, providing a clearer vision of your intended space.
---
---
---